School of Art Design and Art History
Art History Students Role Play 1889 Universal Exposition
---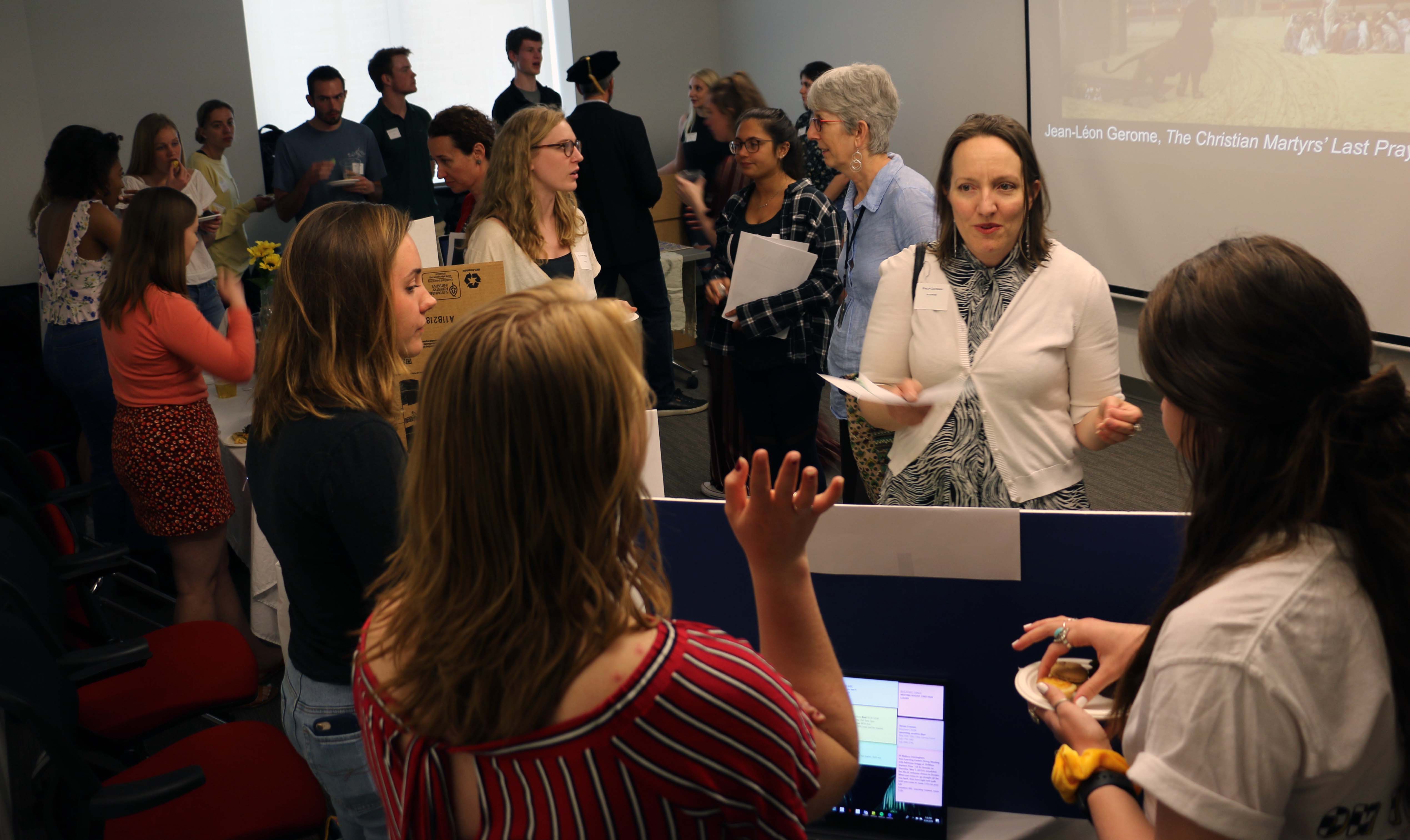 Art history students role played through the culminating event in what has been a weeks-long (art) historical reenactment game called "Modernism vs. Traditionalism: Art in Paris, 1888-1889." 
Earlier this month, professor Jenny Ramirez (art history) assigned roles to all 18 students in ARTH 206 Honors "Art & Revolution: 19th-Century France;" they could be artists, critics or dealers. Students learned the background and motivations of their assigned historical figure, giving persuasive speeches and debating the artistic value of the Avant Garde, Impressionist or traditional styles. "The students really got into it," said Ramirez. "They really had to stay true to their historical figure as they tried to sway someone to a different style of art."
The final part of the game reenacted the 1889 Universal Exposition, where the Eiffel Tower was presented to the world, and where students tried to sell their style of art to buyers (played by staff and faculty players).
Students won the game by a combination of the number of sales they made as well as personal objectives specific to their character.
The Art in Paris game is part of the Reacting to the Past curriculum pioneered at Barnard College, which has published 20 gamebooks in several eras and subjects.