Alumni
Wedding Planner of Williamsburg
---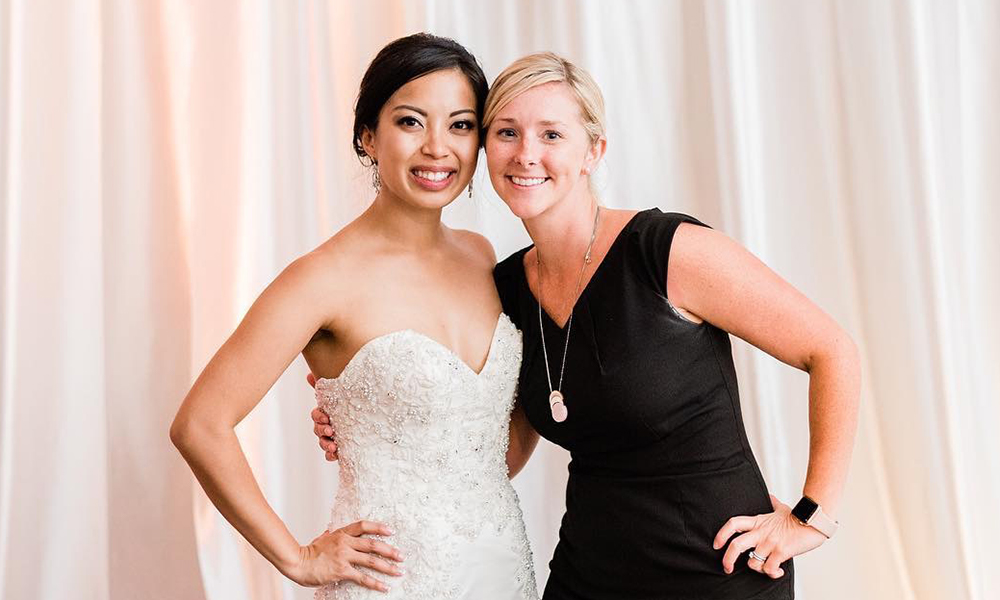 SUMMARY: Jessica Aiken ('10) is taking the wedding planning industry by storm as the founder of her own company, Wedding Company of Williamsburg. What started out as a dream career class assignment turned into a full-blown six-figure business.
---
By: Brittany Bell, student writing assistant, Office of Alumni Relations
When Jessica Aiken ('10) was 17, she dreamed of owning her own wedding planning business. With hard work and determination, she was able to make her dream a reality after graduation. Now, she is the founder and owner of Wedding Company of Williamsburg, a renowned wedding planning company that makes six figures and plans around 30 to 40 weddings a year. 
Back in high school, Aiken had a knack for planning and managing social events. She was the yearbook business manager, taking care of the marketing side of things, and participated in many committees for events like prom. A hopeless romantic, Aiken delved into the wedding business early working for a local wedding planner after high school graduation. She remained with her for five years working over the summer as she got her bachelor's degree at JMU.
After graduating from JMU with a major in communications, Aiken set out to join the wedding event industry, working for various different venues, resorts and more. In July of 2012 her then boyfriend, Tristan Aiken ('09), wrote a check for $500 and told her to take it to the bank and match it. From there, Wedding Company of Williamsburg was born.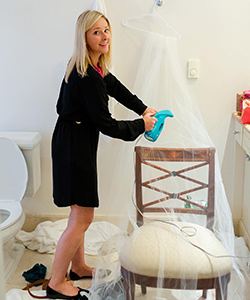 Aiken spent the next six years balancing the beginnings of her business with a full time job. She worked at Kingsmill Resort and then William and Mary, gathering more knowledge on the industry and building her own business from the ground up.
"It was exhausting, but I loved it; it was my passion," Aiken said. "I knew that if I stuck with it, eventually things would pay off, and I knew that everything I was doing was just going to get me that much closer to going full time."
In 2017, Aiken was finally able to switch to being a full-time boss for Wedding Company of Williamsburg. Immediately, the jump was worth it. Aiken met the five-year goal she had set for herself within the first year, making six figures and having a team of planners to run the show.
"Within 10 months of us leaving, I had tripled my sales and tripled the amount of work that we could take on. It was just amazing to see," Aiken said.
Now, business is booming. With a skilled team of several planners and interns, the company can put on multiple weddings a day all throughout the year. While the company is based in Williamsburg, they are willing to travel and put on weddings anywhere in Virginia. Aiken's latest venture with the company is expansion. She and Tristan have been looking to buy property and have a venue of their own to host weddings and offer their clients.
Aiken takes pride in the mission of the company. They aim to provide southern hospitality for their clients. The planners will stay with the couple the entire day, helping with photography, setting up and breaking down, and providing food for in-between moments. Their goal is to have their clients feel like guests at their own wedding, especially the families who usually help out with the day-of operations. 
"We kind of like to think of ourselves as a concierge service," Aiken said. "We just take it a step above and just make sure that they are allowing themselves to enjoy the whole day."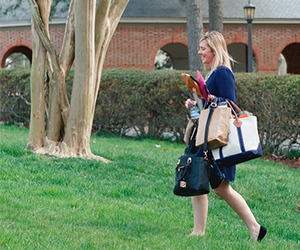 When Aiken looks back on all that brought her dreams to be, a flash of purple and gold crosses her mind. While she already knew she wanted to own a wedding planning business, Aiken had no idea where to start until she took a communications studies class at JMU with Doctor Timothy Ball, an associate professor within the School of Communications Studies. For a project in the class, the students had to come up with a dream career and create a business plan. Aiken chose to create a wedding planning website and come up with a plan of action. 
"It really helped me and kind of paved the way for what I was going to hope to do in the future," Aiken reflected. The foundations she laid out for the assignment stuck with her, and became the actual foundations of Wedding Company of Williamsburg.
Five years ago, Aiken had the chance to reconnect with Ball and share with him what came about her career plan. "It was literally what I've had come to fruition, and Professor Ball was like, 'it's so great to see that you did exactly what you set out to do,'" Aiken said. "It was kind of a full-circle thing."
According to Aiken, it's thanks to Ball's teachings, JMU's opportunities and her own husband's encouragement that got her to where she is now. When she isn't managing the company, Aiken likes to get hands-on as a lead planner for some of the weddings. Even with being the owner, her favorite part of working the industry is getting to know the couples and helping their dream wedding come to life.
"To see the families on the wedding day and the happiness and the joy that you were a part of and that you helped bring to life, it's like the most gratifying experience that you could ever imagine."
Photo credit: Luke and Ashley Photography