News
Satellite images, maps of the past reveal 'spatial history' of the community
---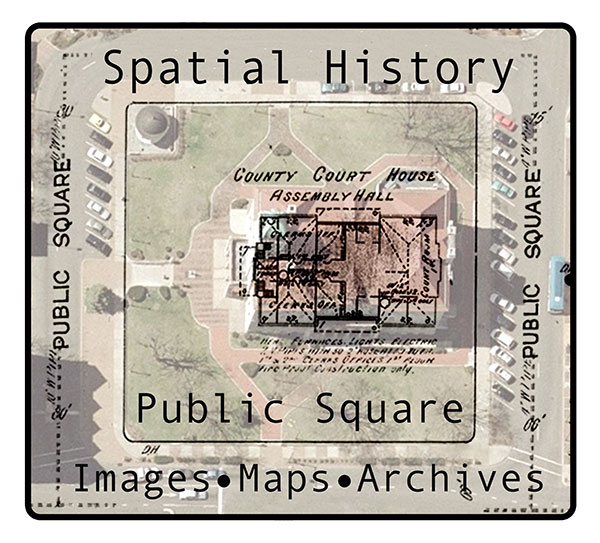 Have you noticed how a detailed map can draw you into the world it represents?
Two JMU professionals are capitalizing on that pull to create an online interactive map-based resource for Harrisonburg. Supported by a $4,000 grant from the Virginia Foundation for the Humanities, Dr. Kevin L. Borg, an associate professor of history, and Bradley A. Andrick, GIS coordinator in Facilities Management and a 2014 graduate of JMU's geographic science program, are hard at work stitching together today's satellite imagery and century-old Sanborn maps, which were risk-evaluation resources for the U.S. fire insurance industry beginning in 1867.
Their project, "Spatial History in the Public Square: Maps, Images & Archives in the Community," is important because it will allow users to fade between detailed historical maps of the city and 21st century imagery to see clearly the geographic changes in the city within the last century. Equally important, Borg and Andrick plan to share the technical building process of their resource with other communities interested in creating their own spatial history documentation.
Texts, photographs and other historical resources will further populate the map layers. Work on the VFH-supported part of the project will continue throughout the fall semester.
Published: Friday, August 28, 2015
Last Updated: Friday, January 19, 2018