Finance
Banking Leaders Visit Commercial Banking Class
---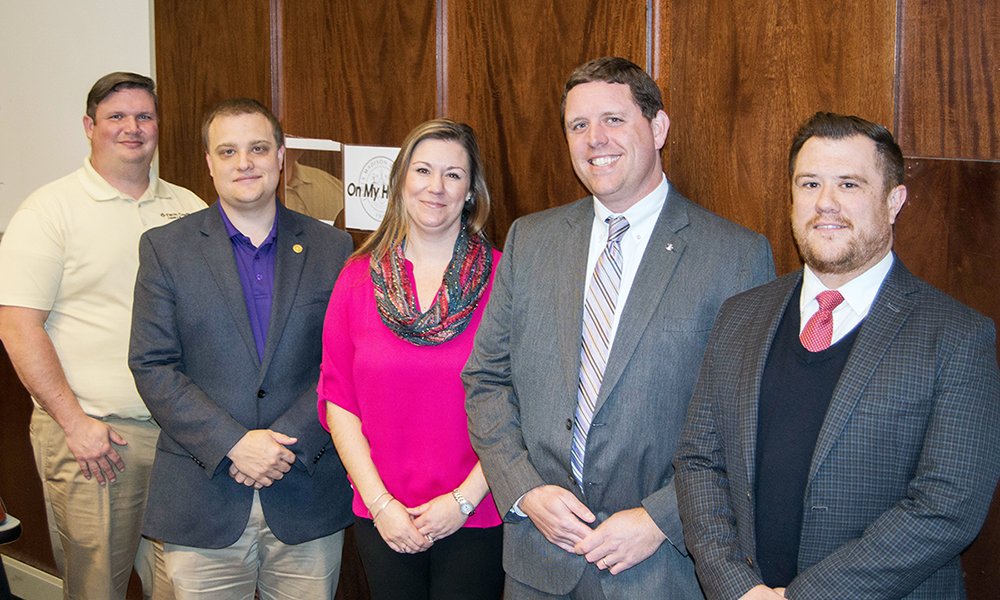 SUMMARY: The Finance Department welcomed five local banking leaders to this semester's Banking Panel, in conjunction with the FIN460 Commercial Banking class.
---
Each semester the banking panel allows students to engage with professional commercial bankers who share their real-world experiences. Dr. Carl Larsson says "It's a great opportunity for students to see how local bankers are putting textbook concepts into action, right here, in-and-around the Valley." 
This semester the panel welcomed a new member, BB&T's Katherine Preston, a vice president and business services officer. She joined four other bankers who have made the event such a popular part of the FIN460 class. 
The guest panelists were: 
Scott Brown, vice president and mortgage loan officer at Bank of the James and JMU CoB graduate
Jonathan Comer, market president at Blue Ridge Bank and JMU MBA graduate
Matt Findley, loan officer at Farm Credit of Virginias
Katherine Preston, vice president, business services officer, BB&T
Thomas Rea, market president at Bank of the James and JMU MBA graduate
Published: Friday, February 2, 2018
Last Updated: Tuesday, December 4, 2018