News
CoB Students Support Successful Food Drive
---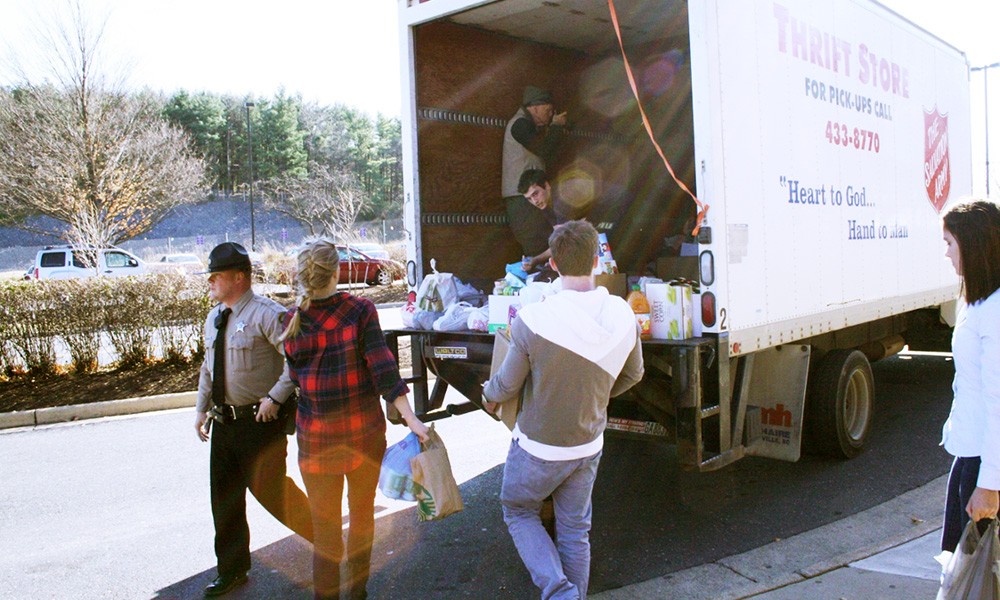 Thanks to the generosity of College of Business students, the Salvation Army added more than 6,000 items to its inventory. Six years ago, the College of Business Diversity Council decided to support the Salvation Army through the Brent Berry Food Drive.
Dr. Chuck Baril, CoB Accounting professor and coordinator of the food drive, says, "Thanks to each of you for your support of our food drive.  Our Diversity Food Drive is good for our community and good for our students.  This was a fine contribution made by our CoB Diversity Council and all the generous students who supported the drive."
Harrisonburg Mayor Ted Byrd helped load up the truck, then he read an official proclamation thanking the College of Business for its ongoing support of the food drive. The CoB appreciates the help of the Rockingham County Sheriff's Department; several representatives helped load the truck on Thursday, November 20.
Click here to see pictures of the event.
Published: Sunday, November 23, 2014
Last Updated: Monday, November 7, 2016