News
Jesse Mark QFIN Major Finds Inspiration in the Philippines
---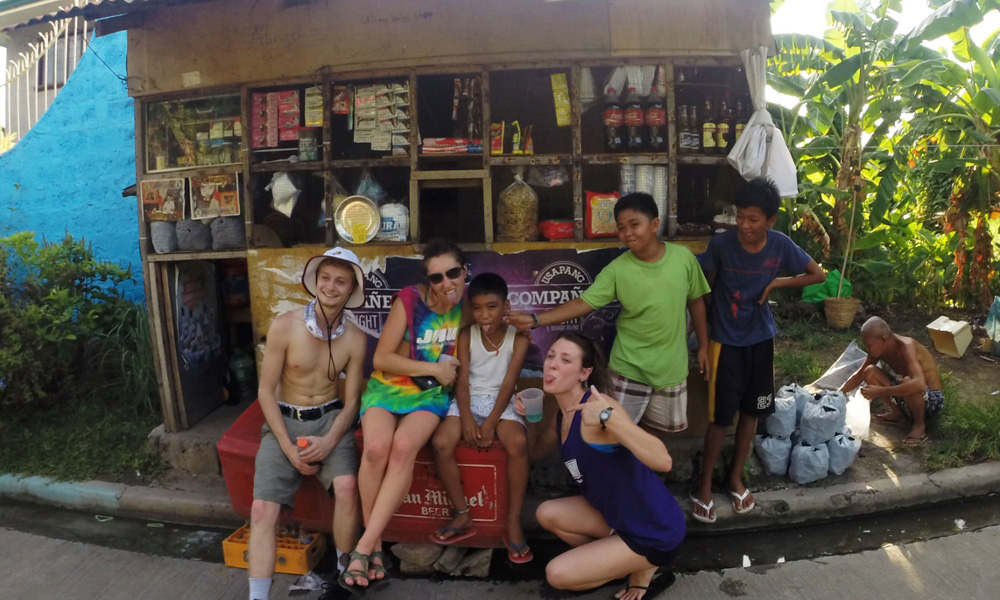 Most students spend their summer breaks working towards their degrees by taking  summer classes or doing internships, all the while, yearning for the weekend and some much needed rest and relaxation. Junior Quantitative Finance major, Jesse Mark managed to do both while spending 35 days studying abroad in the Philippines.
In May 2014, Mark and the other study abroad students flew to Manila, the capital of the Philippines. While Mark and the other students were in the Philippines they were assigned individual projects; Mark, the self-proclaimed "math nerd," did a project that was focused on the microeconomic and macroeconomic comparison between the Philippines and the United States. Mark did his research while travelling throughout the whole country, visiting the southern islands and the northern mountain provinces and conducting interviews with local business owners as he went.
"Going up there, you saw how small, how very, very small, businesses operated much more differently than in the U.S.," said Mark.
The students also assisted a church group by helping them pass out crackers to the poverty-stricken people in the cities. Mark recalls seeing naked children and young mothers living on the streets.
"It was rough stuff, but it does make you happy for what you have," said Mark.
For a student who is interested in pursuing investment banking after he graduates, Mark was provided with some hands-on experience and knowledge about the subject.
"I would recommend it to anyone, " Mark said referring to his involvement in the study abroad program. "Really what you get out of it for your major is what you decided to do for your project and how much you put into your project."
Mark's humbling adventure left him excited about being "off the map for 35 days," but, it also made him grateful for what he had back home in the U.S. 
Published: Wednesday, September 10, 2014
Last Updated: Tuesday, November 8, 2016