News
College guides spotlight JMU
---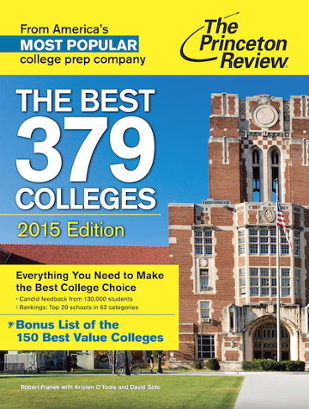 James Madison University is included in The Princeton Review's latest book, "The Best 379 Colleges 2015 Edition," and in two of the company's 62 ranking lists.
"Every college in our book offers outstanding academics," said Robert Franek, Princeton Review senior vice president/publisher. "These colleges differ significantly in their program offerings, campus culture, locales and cost. Our purpose is not to crown one college 'best' overall or to rank these distinctive schools 1 to 379 on any single topic. We present our 62 ranking lists to give applicants the broader base of campus feedback to choose the college that's best for them."
JMU ranks #6 in Best Campus Food.
The rankings are based on surveys of 130,000 students (average 343 per campus) at the colleges in the book in 2013-14 and/or the previous two school years. The Princeton Review began its best colleges publications in 1992.
Recently, the university has appeared in two other college rankings.
"Money" magazine's inaugural college rankings – "The 25 Best Public Colleges" – shows JMU tied at No. 17 with the University of Texas at Austin and the College of New Jersey. Each school received an overall rank of 53.
Forbes' 7th annual ranking of America's top colleges ranks JMU No. 188 overall and No. 36 in the South.
# # #
Aug. 13, 2014
Published: Wednesday, August 13, 2014
Last Updated: Thursday, October 20, 2016