News
Scientific society names JMU biologist a Fellow
---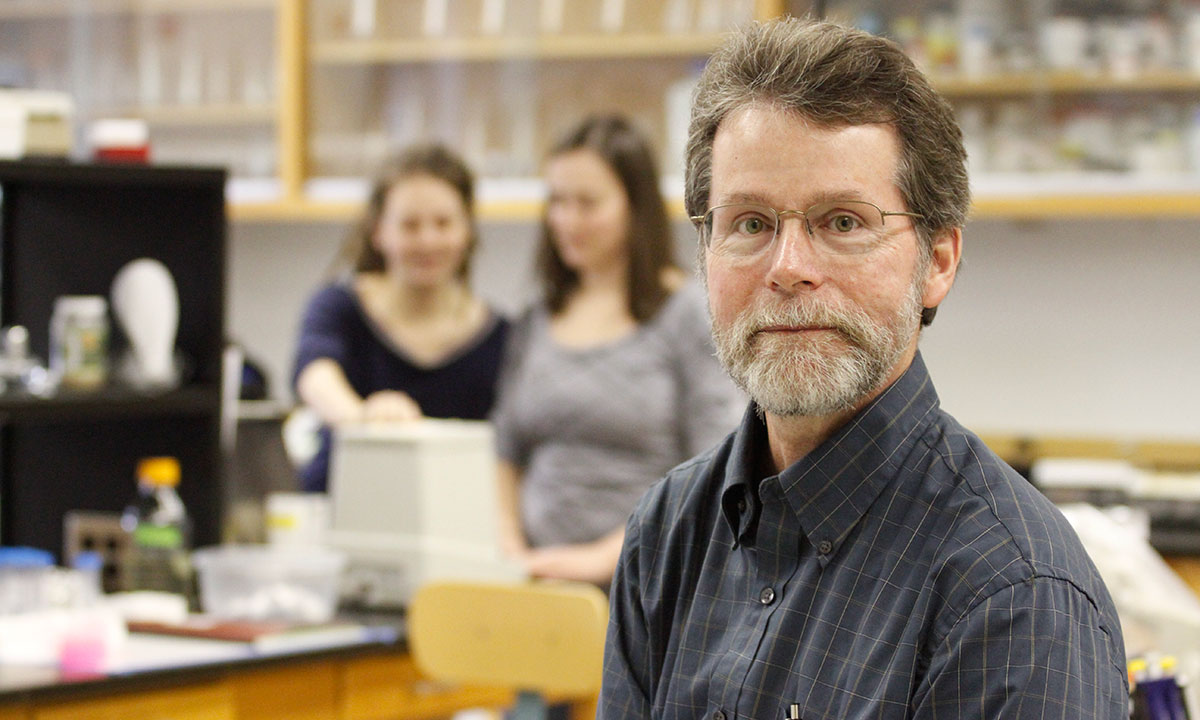 Dr. Reid Harris in his lab.
Dr. Reid N. Harris, professor of biology, has been named a Fellow by the American Association for the Advancement of Science.
Harris is the fourth JMU faculty member so honored by the world's largest scientific society and publisher of Science.
"I am honored to receive this recognition and think it reflects well on the work my undergraduate and graduate students have done in my laboratory," he said.
Harris, who was nominated by three current AAAS Fellows, will receive formal recognition of the honor on Feb. 16, 2013 during the AAAS Annual Meeting in Boston. Fellows are recognized for meritorious efforts to advance science or its applications. Harris is being recognized for research on the chytrid fungus that is decimating amphibian populations around the world and for providing undergraduates with challenging research experiences.
Harris' research focuses on using amphibians' naturally occurring protective skin bacteria to control or prevent the lethal skin fungal disease. His research has been recognized internationally and he has published more than 50 peer-reviewed journal articles and book chapters. Harris was a member of the 2005 international amphibian conservation summit, which developed the Amphibian Conservation Action Plan. The National Science Foundation funds his research and grant proposals he has authored or co-authored to the NSF have lead to more than $2.7 million for research and teaching at JMU.
Harris received a doctorate in zoology from Duke University, where he also obtained his bachelor's degree and had a postdoctoral appointment. He obtained a master's degree at the University of Maryland in College Park.
Other JMU faculty members honored as Fellows by the AAAS are Dr. David F. Brakke, dean of the College of Science and Mathematics; Dr. Judith Dilts, associate dean of the College of Science and Mathematics; and Dr. Grace A. Wyngaard, professor of biology. Former JMU biology professor Ivor Knight also is an AAAS fellow based largely on his work at JMU.
Published: Monday, December 3, 2012
Last Updated: Thursday, October 20, 2016