Being the Change
Happy trails
---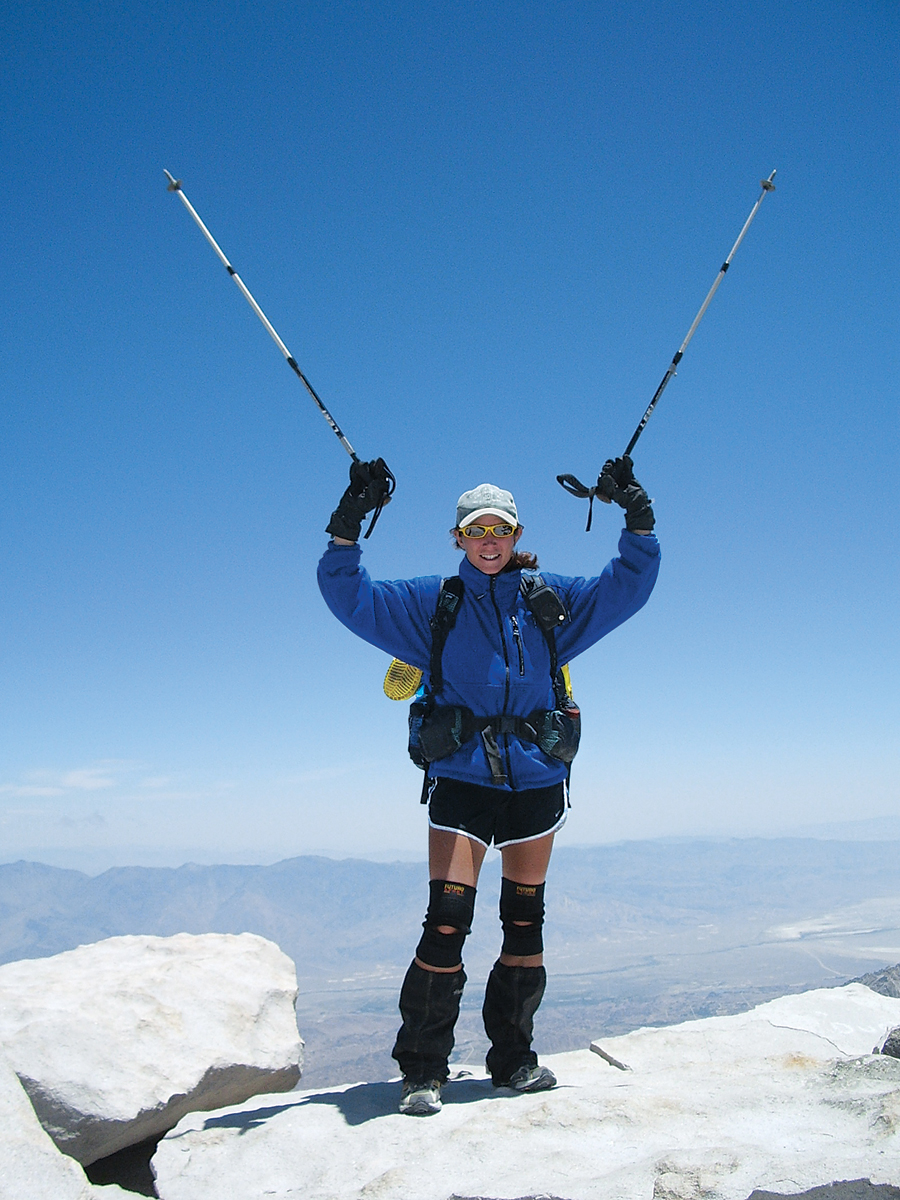 Alumna turns hobby into volunteer opportunity
By Amanda Atkins ('08)
An opportunity to shareAnitra "Nitro" Kass ('00, '02M) loves to hike. She loves it so much that she unintentionally walked the Triple Crown. "When my chance to hike the whole Appalachian Trail came about, I jumped on it. That was in 2004. I liked hiking, so I just kept doing it: the Pacific Crest Trail in 2005 and the Continental Divide Trail in 2007. I never set out to hike the Triple Crown; it just happened as a result of having hiked all three trails," Kass explains.
Kass has turned her hobby into an opportunity to share with others. She travels to junior high schools to share the life lessons she has learned on the trail. She involves students in the AVID -- Advancement Via Individual Determination -- program for students who want to go to college but might not have attained all of the study skills needed. "This program includes peer tutoring and teaching habits of highly effective people," Kass says. She hopes the challenges she has overcome will inspire others.
Kass' challenges along the Triple Crown's thousands of miles have been quite a few. While on her many hiking adventures, she has hurtled her way through obstacles such as "food poisoning, almost drowning in a river, high snow, a dog bite and lighting her tent on fire -- accidentally." The mishaps didn't shake her confidence, though. "I think those all happened in about a two-week time span on the Pacific Crest Trail. If you are flexible and creative you can overcome almost anything on the trail -- and in life."
Adventures lead to life lessons
The Triple Crown hiker has learned numerous lessons during her hikes and crazy accidents: "I've learned about overcoming challenges. I've learned about prioritizing. I've learned that you can make mistakes and still be successful. I've learned that my idea of success might be different from someone else's, and that's OK. ... I don't know what the next trip is yet, but I have some grandiose ideas. I feel very fortunate to have the opportunity to have such great adventures. I also feel fortunate to have found what
Published: Wednesday, February 1, 2012
Last Updated: Thursday, October 20, 2016