Jared Featherstone: Assistant Professor and Coordinator of the University Writing Center
Associate Professor and Coordinator of the University Writing Center
Year Started at JMU: 2008
Education
M.F.A., Creative Writing, University of Maryland, 2002
B.A., Journalism, University of Maryland, 1998
Professional Focuses
Fiction, multi-media narrative, creative nonfiction, online learning, instructional technology, Writing Across the Curriculum, and writing center theory
Publications
Featherstone, Jared. Barrett, Rudy. Chandler, Maya. "The Mindful Tutor: How We Teach Writing Tutors." Journal of Writing Center Scholarship. 2019.
Featherstone, Jared. "Mindfulness Meditation and Service Learning: Complementary Ways of Knowing." (Book Chapter). Re-Envisioning Higher Education: Embodied Paths to Wisdom and Social Transformation. Information Age Publishing. 2013.
Featherstone, Jared and Kristen Welch. "One-To-One Becomes Many-To-Many: A Consultation Between Two Centers". Writing Lab Newsletter. Nov./Dec. 2012.
Featherstone, Jared. "Learning to Breathe." (fiction) Ashé Journal. Jan. 2012.
Featherstone, Jared. Loman, Paul. Smith, Andrea. Steger, Martin. "They Really Like It Here." International Writing Centers Association Featured Reading. Feb. 2011.
School of Writing, Rhetoric and Technical Communication
Harrison Hall
MSC 2103
54 Bluestone Drive
Room 2251-2252
Harrisonburg, Virginia 22807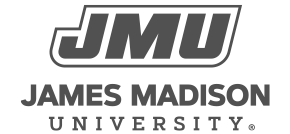 800 South Main Street
Harrisonburg, VA 22807
Contact Us