Events, Film Series and Speakers

Each semester Women's, Gender, and Sexuality Studies offers programming designed to raise awareness of gender issues. Past events have included Women's History Month keynotes; the "Women and Work" film series; faculty presentations; lectures by Allyson Poska, Loretta Ross, Michael Kimmel, Shelby Knox, and Jessica Valenti; and the Stop Street Harassment workshop. Visit our website for upcoming events.
Women's, Gender, and Sexuality Studies students and Mary Thompson, WGS Professor, pictured with Patricia Hill Collins, feminist theorist, at the Emancipatory Knowledges Conference at the University of Richmond.
Women's, Gender, and Sexuality Studies
Moody Hall
MSC 1206
90 Bluestone Drive
Room 102
Harrisonburg, Virginia 22807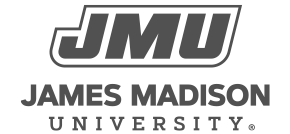 800 South Main Street
Harrisonburg, VA 22807
Contact Us