Ann Siciliano ('86): Executive Advisory Council
Ann Siciliano ('86)
Ann B. Siciliano currently serves as the Director of Program Services for The Community Foundation of Harrisonburg & Rockingham County. Her role there includes managing its scholarship programs and competitive grant processes.
Before joining The Community Foundation, Ann spent sixteen years in the pharmaceutical industry as a professional sales representative with GlaxoSmithKline.
Ann earned a Bachelor of Business Administration degree from James Madison University. She served as the Interim Director, Volunteer Coordinator, and board member for Patchwork Pantry in Harrisonburg. She also served in a variety of volunteer leadership roles for Harrisonburg City Public Schools. She is married to Mark P. Siciliano, a graduate of JMU ('84, '86M).
Women for Madison: Celebrating Women. Supporting Students. Sustaining JMU.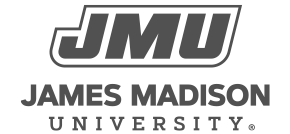 800 South Main Street
Harrisonburg, VA 22807
Contact Us