Erica McDowell ('02): Executive Advisory Council
Erica McDowell ('02)
Erica Fulginiti McDowell is a Principal/Director in Booz Allen Hamilton's Strategic Innovation Group. Erica currently leads the development of innovative digital solutions for the Firm's law enforcement and intelligence clients. She also serves as one of the leaders for the Firm's JMU recruiting and mentoring program.
Erica earned her Bachelor's in Business Administration from JMU in 2002. During her time at JMU, she was a member of Alpha Phi sorority, Phi Chi Theta business fraternity, and the University's judicial council. Erica received a Change Management Advanced Practitioner (CMAP) certification through Georgetown University's executive MBA program.
Erica enjoys spending time with her two children, future Dukes (class of '32 and class of '34). She is an avid sports fan rooting on her teams from Philadelphia and Kansas City, and of course her beloved Dukes!
Women for Madison: Celebrating Women. Supporting Students. Sustaining JMU.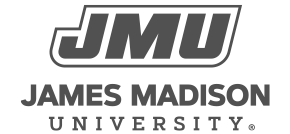 800 South Main Street
Harrisonburg, VA 22807
Contact Us