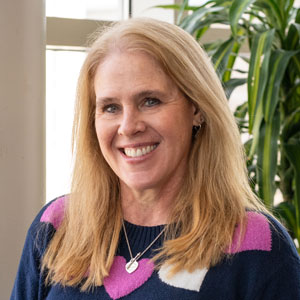 Leasa Neaves is the Head of Global Sales and Go-to-Market, Dell Synergy Acceleration Team at VMware.  Leasa leads a Global team with responsibility for building sales and go-to-market plans to expand and grow VMware's business through Dell Technologies, VMware's largest global partner.  Her organization also owns Sales Enablement and internal demand generation Activation programs designed to harness the reach of 25K+ sellers at Dell Technologies.  Leasa is an accomplished professional who held a variety of roles in sales and marketing across multiple business divisions spanning a 23+ year career at Dell Technologies prior to joining VMware in January, 2021. She has extensive experience in people leadership, strategy, field and vertical marketing, marketing communications, partner management, training and development, direct sales, and sales leadership. She has held senior-level leadership roles in sales and marketing, including serving as Chief of Staff to both sales and marketing executive leadership teams.
Leasa also has a passion for employee growth and development and community involvement. At Dell, she led numerous professional development and women in technology programs, and served as the North America Regional Lead for Dell's Women in Action 7000+ member employee resource group. At VMware, she has continued her work supporting women in technology by founding Connection Points, a program designed to drive awareness and education in support of VMware's goals around diversity, equity and inclusion.  Leasa serves on the Women for Madison Executive Advisory Council for James Madison University , Round Rock ISD Partners in Education Foundation Board, and as a volunteer for Young Men's Service League of Round Rock. She was also honored by CRN and The Channel Co. as a 2022 Woman of the Channel.  Leasa holds a BBA from James Madison University and an MBA from Texas A&M University. 
As part of her women in technology work, Leasa has served as both a moderator and panelist for customer and executive women in technology programs since 2015.  Her experience leading women in tech conversations is broad, ranging from internal employee development to building and delivering full end-to-end in person customer activations to co-designing white glove virtual executive marketing programs.  Through this set of experiences, she has developed a skill for moderating panels and presentations in a conversational style designed to create connectivity between speakers that engages the audience.