Megan McConnell ('14): Executive Advisory Council
Megan McConnell graduated from JMU in 2014 with a Bachelor of Science in hospitality management from the Hart School. At JMU she was the Student Government Association Chief of Staff after serving as Director of Membership Development.  She also enjoyed welcoming first year students to JMU as a first year orientation guide and an orientation peer adviser. McConnell assisted in planning President Alger's inauguration week, as well as multiple commencements as the university events intern. McConnell was the 2014 Hospitality Outstanding Senior and the 2013 Miss Madison.
McConnell began her professional career as the assistant general manager at Oakhurst Inn in Charlottesville, Virginia before joining the NRA where she is now a special projects manager, overseeing more than one million dollars in charitable contributions.
McConnell is an event chair for the Hart Alumni Network and enjoys coming back to JMU as often as she can to cheer on the Dukes or speak in hospitality classes.
Women for Madison: Celebrating Women. Supporting Students. Sustaining JMU.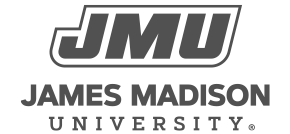 800 South Main Street
Harrisonburg, VA 22807
Contact Us