Elizabeth McConnell Bliss ('84): Executive Advisory Council
After graduating with a B.S. in biology, Beth began working at the Upjohn Pharmaceutical Company, now Pfizer, in sales and management for 12 years. She had a very successful career in the corporate world to later change jobs and raise three daughters with her husband, Jarl Bliss ('84).
Throughout her life, Beth has given her time her time, energy and leadership skills to further philanthropy, with a special commitment to women's issues in her community. She has served on the Class of 1984 Reunion Fundraising Committee, who led the movement for reunion giving and raised $1 million in a three-year campaign.  Beth is a member of the President's Council, the Duke Club, and has an endowed scholarship for Undergraduate Research in Science and Mathematics. Currently, she is serving as Chair for the JMU Women for Madison Advisory Council, where she hopes she can continue to demonstrate the power of women in philanthropy.
Women for Madison: Celebrating Women. Supporting Students. Sustaining JMU.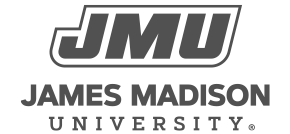 800 South Main Street
Harrisonburg, VA 22807
Contact Us