Ann Marie Elles ('91): Executive Advisory Council
Since graduating from JMU in 1991, Anne Marie Elles has lived in Richmond.  After graduation, she began a nine year career with Heilig Meyers Corporation as an interior designer and served in a variety of positions within the Corporate Design Department.  While transitioning from Heilig Meyers, Anne Marie established her own interior design business.  She owned and operated Trappings, a home furnishings retail store on Strawberry Street in Richmond.  Anne Marie has been providing residential and commercial design throughout the region for more than15 years.
Anne Marie has served in a variety of capacities at JMU and in Richmond over the years. 
Women for Madison: Celebrating Women. Supporting Students. Sustaining JMU.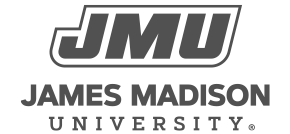 800 South Main Street
Harrisonburg, VA 22807
Contact Us