Aaliyah McLean ('20): Executive Advisory Council
Aaliyah is majoring in Media Arts and Design with a concentration in Journalism with minors in Africana Studies and Political Communication. Aaliyah is proud to serve as the Class of 2020 Women for Madison Representative. She is a proud member of the Student Government Association where she currently serves as the Secretary of Communication for the Freshman Class Council. Aaliyah loves connecting and helping students here on this campus so that they feel at home and can't wait to see what more she can do.
Women for Madison: Celebrating Women. Supporting Students. Sustaining JMU.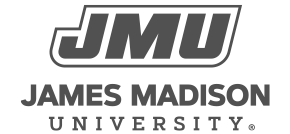 800 South Main Street
Harrisonburg, VA 22807
Contact Us