Melody Hackett: Engagement Fellow
Melody Hackett is this year's Engagement Fellow with Valley Scholars. She is a first-generation college student herself, and is thrilled to be working with the Valley Scholars program to support students as they work toward their own college experience. 
Melody recently graduated with a Bachelor of Arts in Philosophy and a Bachelor of Science in Anthropology, as well as a minor in Humanitarian Affairs. She grew up in northern Virginia, but fell in love with the Harrisonburg community and area when she came to JMU, and has lived here full time ever since! Service has always been an impactful part of Melody's life, and she is looking forward to a future of service, beginning with her time here at Valley Scholars. 
Melody also enjoys reading and iced coffee, and is an avid shark conservationist. 
Valley Scholars Program
Madison Hall
MSC 6927
100 E. Grace Street
Room 4043
Harrisonburg, Virginia 22807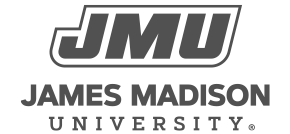 800 South Main Street
Harrisonburg, VA 22807
Contact Us