Kristin Shifflett: Talent Development Student Assistant

Kristin Shifflett

TD Student Assistant

Kristin serves as the Talent Development Student Assistant. She holds an Associate of General Studies degree from Piedmont Virginia Community College in Charlottesville Virginia and as a freshman is attending JMU to pursue her bachelor's degree in Architectural Design.  At Talent Development, Kristin is responsible for completing administrative tasks, covering the front desk, answering phone calls as needed, preparing training rooms for workshops, and carrying out other various duties within the department as needed. When she is not working, studying or getting involved on campus, she enjoys spending her time creating artwork in the form of painting and drawing.
James Madison University
Wilson Hall
951 Madison Drive
Harrisonburg, Virginia 22807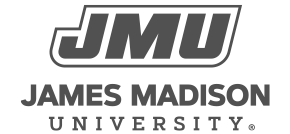 800 South Main Street
Harrisonburg, VA 22807
Contact Us