Event & Office Specialist for Talent Development

Dinah Bailey

Event & Office Specialist

 Dinah joined the JMU Talent Development Department in 2019 as the Event and Office Assistant, bringing with her 15 years of experience as a technical writer/editor and a love of event planning, organization and adult learning. Her responsibilities include maintaining and preparing training rooms for events; providing office support to the Talent Development team; editing content for workshops, retreats and marketing; and managing the Talent Development Resource Collection of over 900 books. Dinah received an MA from JMU in 2002 in Technical and Scientific Communication and holds a BA from Bridgewater College in English and Art. She also enjoys hiking, gardening and making glass beads.
James Madison University
Wilson Hall
951 Madison Drive
Harrisonburg, Virginia 22807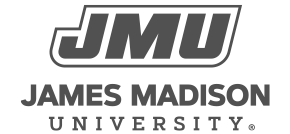 800 South Main Street
Harrisonburg, VA 22807
Contact Us