August 10, 2021
What Is The PEAR?
The PEAR, or Peer Educator Activity Room, is a space located on the second floor next to the Centennial Scholars Program office. It is designed to support the creative and crafting needs of departments within the Student Success Center.
Who Can Use The PEAR?
Faculty, staff, and student employees that work in the Student Success Center can use the PEAR.
All departments housed in the Student Success Center have access to the general resources in the PEAR. The cabinet labeled with specific departments are designated for that specific department's personal materials and we ask users of the PEAR to respect the indicated cabinets.
Students not associated with a Student Success Center department are not permitted to use the PEAR.
What Materials Can Be Found In The PEAR?
The PEAR offers a variety of resources available for the general use of all Success Center departments to be kept and shared in the PEAR. Materials include:
Two computers with connected displays
Di Cuts
Banner Paper
Colored Paper
Poster Board
Scissors
Glue
Yard sticks
Paper cutter
Rules and Regulations
Departments
All general supplies must stay in the PEAR.
Please clean up after yourself before you leave. Put the supplies away that you have used and throw away any scraps of paper that cannot be reused.
Any personal supplies left in the public area of the PEAR may be misconstrued as general supplies, so be mindful to keep all personal supplies in the designated cabinets or in the department.
Write your department and the date created on a sticky note and stick it to any poster/banner/project left in the PEAR to dry.
All posters/banners/projects left after 48hrs will be disposed of.
The PEAR is a shared space, please be respectful of others.
For more information about the PEAR, contact the Guest Services Desk at 540-568-7747.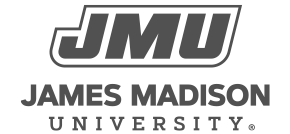 800 South Main Street
Harrisonburg, VA 22807
Contact Us