Dr. Brent Lewis, Associate Vice President for Diversity, Equity, and Inclusion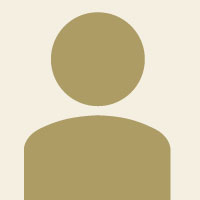 Dr. Brent Lewis serves as the Associate Vice President for Diversity, Equity and Inclusion at James Madison University. He leads the DEI unit within Student Affairs which includes the Office of Disability Services, SOGIE (Sexual Orientation, Gender Identity and Expression) and the Center for Multicultural Services. Within the Vice President's Office, Dr. Lewis chairs the Tiger Team, SA Social Justice and Inclusion Council, and is a Co-Chair for the Taskforce on Racial Equity.
He earned his Bachelor of Arts in Sociology, Master of Science in Adult Education, and Ph.D. in Leadership Studies from North Carolina A&T State University. He has worked in higher education at various types of colleges and universities in student affairs units such as residence life, student conduct, student activities, multicultural student services, LGBTQ services, and international student services. He has held administrative positions at Randolph College, Fayetteville State University, and North Carolina Central University.
Dr. Lewis is passionate about diversity and inclusion and creating safe and affirming spaces for all students and creating engagement opportunities for students to be actively involved in campus life.