Institutional Employment (IE)
The Institutional Employment Program is designed to assist students in securing on-campus employment regardless of their financial aid eligibility. 
There are approximately 300 departments on campus that hire around 3,000 students per year. Jobs are posted on JMU JobLink. Please note that the Bookstore and Dining Services are affiliates of JMU and job opportunities are not posted on JobLink.
More information regarding the Bookstore and Dining Services employment.
For further information regarding Institutional Employment, please email the Student Employment at studentjobs@jmu.edu or call 540-568-3269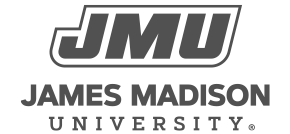 800 South Main Street
Harrisonburg, VA 22807
Contact Us