Ward Family - Personal Care Attendant
Position Information
Posted
Aug 5, 2019
Closes
Oct 1, 2019
Description

Duties:
JMU professor looking for after school care for sixteen year old daughter with special needs. Student must have own transportation and be available to transport to local after school activities. Student with interest in special education, speech therapy, physical therapy, or occupational therapy preferred but open to other majors. More information on the nature of the position and pay will be provided at the interview.  
Requirement:

Must have own transportation.
All applicants must submit a criminal and child protective services background check. This is at no cost to the applicant.
How to apply:
Email
Salary
$9.40 per hour
Hours per week
10-20
Specific hours
Must be able to start at 2:30 on days responsible for after school care. Primary need is for week days, but Saturday hours may also be possible.
Duration of position
Position ongoing, not restricted to this semester.
Employer Information
Contact
James Ward
Phone
540-578-4561
Email
wardjw@jmu.edu
Address
Hillcrest Drive, Harrisonburg, VA, 22802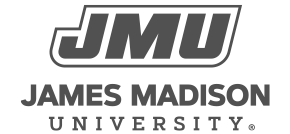 800 South Main Street
Harrisonburg, VA 22807
Contact Us