Stephan Family - Physical Therapy Assistant
Position Information
Posted
Aug 14, 2019
Closes
Oct 1, 2019
Description

Duties:
We are looking for a Physical Therapy (or related) student to work with our 17 year old , autistic son to help troubleshoot coordination issues, set goals and assist in working towards them. Primarily the work is related to difficulty using both hands simultaneously for typing and piano playing. 
Requirement:

Student must have own transportation and be able to pass a background check.  
This position is funded through a medicaid waiver and paid through a fudiciary agent. Some initial paperwork is involved.
How to apply:
Email 
Salary
$9.40/hr
Hours per week
2-4 hours per week, flexible
Specific hours
Flexible
Duration of position
Flexible
Employer Information
Contact
Christine Stephan
Phone
540-383-9826
Email
xinekay@gmail.com
Address
, Harrisonburg, VA,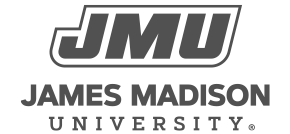 800 South Main Street
Harrisonburg, VA 22807
Contact Us