Sellers Family - Personal Care Attendant
Position Information
Posted
Aug 12, 2019
Closes
Oct 1, 2019
Description

Duties:
Part time position for personal care attendant for our girls with physical disabilities. Position requires meeting the school bus in the afternoon, helping with homework, dinner, and bedtime routine, and assisting with home and community activities.
Requirements:

Applicant must be available to work 3pm -8pm at least two weeknights on a regular basis. Applicant must be comfortable with children and pets (dogs and cats), able to lift 40 pounds, have reliable transportation, and pass a background check.
How to apply:
Email
Salary
$9.40/hr
Hours per week
Flexible schedule 10-30 hours per week
Specific hours
Flexible schedule. Must be available at least 3 weekday afternoon shifts 3pm -8pm weekly. Some weekend shifts and other shifts may be available as well.
Duration of position
Applicants who will be available longer than 1 school year preferred.
Employer Information
Contact
Beth Sellers
Phone
540-746-1784
Email
bsellers31@gmail.com
Address
Mockingbird Dr., Harrisonburg, VA, 22802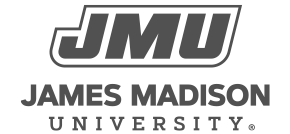 800 South Main Street
Harrisonburg, VA 22807
Contact Us