Lil Bloomers Daycare - Part-Time Teacher Assistant/Substitute
Position Information
Posted
Aug 22, 2019
Closes
Nov 1, 2019
Description

Duties:
Seeking an energetic individual who loves working with little children ages babies-5 years. Persons should have a good amount of open availability (M-F 6am-6pm) to work some set hours each week but also available to be called in to fill-in when needed. The person will be considered a floater and could work in any of the 4 classrooms at the daycare. No weekend or late evening work.  
Requirements:

Has good amount of availability during M-F 6am-6pm, does not mind to be called in to work with short notice. CPR/FA preferred, at least 6 months of childcare experience in a center/school setting preferred.
Must complete a TB test, background checks, also a 10 hour online training. 
How to apply:
Email
Salary
DOE
Hours per week
Min. 8 hours but as much as 20 hours
Specific hours
Flexible
Duration of position
Fall semester
Employer Information
Contact
Toni Bowyer
Phone
540-289-5533
Email
toni.bowyer@eabreeden.com
Address
38 Bloomer Springs Rd, McGaheysville, VA,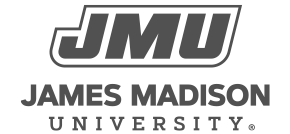 800 South Main Street
Harrisonburg, VA 22807
Contact Us