James W. Osborne - Digital Archival & Technology Assistant
Position Information
Posted
Sep 9, 2019
Closes
Nov 1, 2019
Description

Duties:
Retired Attorney and part-time JMU Student seeks technology savvy (experienced) student to assist with a digitally based archival and organizational project involving data, documents and photos.  
Requirements:

Computer skills, with attention to detail, patience, and motivation to devote to the project in a mostly unsupervised but collaborative environment. The successful applicant will be reliable, honest, and trustworthy. 
How to apply:
Email
Salary
$10 or more base on experience/performance
Hours per week
5-10
Duration of position
Fall Semester and then review.
Employer Information
Contact
James W. Osborne
Phone
540-256-7764
Email
19zone62@gmail.com
Address
PO Box 55, Fishersville, VA, 22939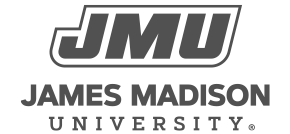 800 South Main Street
Harrisonburg, VA 22807
Contact Us