Hakan Foods - Cost Analysis
Position Information
Posted
Sep 5, 2019
Closes
Nov 1, 2019
Description

Duties: 
We are looking for a student eager and wants to gain experience.
Cost analysis experience.

Accounting or Finance degree. Or student studying this field currently.

Project costing. 

Problem solver.

Accurate reporting skills.

Person must be analytical.

Must possess accounting skills.

Knowledgeable in ERP.

Microsoft Outlook

Excel

 
Requirement:

Student working towards Accounting or Finance Degree 
How to apply:
Email
Salary
$15.00 per hour. Maybe Negotiable.
Hours per week
20-25
Specific hours
Can discuss based off student schedule.
Duration of position
Will discuss.
Employer Information
Contact
Darla Turner
Phone
540-896-2452
Email
darla.turner@hakanfoods.com
Fax
540-896-0324
Address
413 South Main Street , Broadway, VA, 22815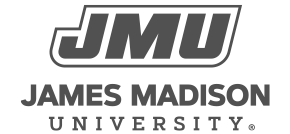 800 South Main Street
Harrisonburg, VA 22807
Contact Us