Club Demonstration Services - Sales Advisor
Position Information
Posted
Sep 9, 2019
Closes
Nov 1, 2019
Description

Duties:
Join a fun working environment in sales to promote food and beverages for Costco. Work only a 6 hour shift and it is an easy way to make some money while in school!  
Requirements:

Weekend work and ability to stand for 6 hours shifts.  
How to apply:
cdsjobs.com search warehouse 238. But also feel free to call or email.
Salary
$12.65/hr
Hours per week
Max is 29, but we will work with your schedule and availability.
Specific hours
Mon-Wed 10:30-5; 11:30-6 Thursday and Friday 10-4:30; 11-5:30; 12-6:30 Saturday 9:30-4; 10-4:30; 10:30-5; 11-5:30 Sunday 10-4:30; 10:30-5; 11-5:30
Duration of position
6 hour shifts
Employer Information
Contact
Gary or Amber
Phone
(540) 568-2074
Email
cdswhs238@clubdemo.com
Website
cdsjobs.com
Address
1830 Reservoir St, Harrisonburg, VA, 22801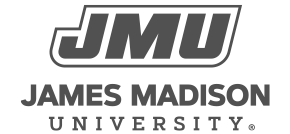 800 South Main Street
Harrisonburg, VA 22807
Contact Us