Classic Kitchen and Bath - Warehouse / Delivery Assistant
Position Information
Posted
Jul 30, 2019
Closes
Oct 1, 2019
Description

Duties:
Help deliver kitchen cabinets and bath materials to homeowners and jobsites.  
Requirment:

Professional Appearance, dependable and able to lift heavy items. No driving is required. We have staff that will drive the truck. 
How to apply:
Email
Salary
$10/hr
Hours per week
10-15
Specific hours
Hours will be centered around Mondays and Fridays 8:30-4pm. Schedule could vary from week to week. We could check on your availability, week prior to deliveries.
Duration of position
Ongoing
Employer Information
Contact
Katie Atkinson
Phone
540-578-0077
Email
katie@classickitchens.com
Fax
540-437-1992
Website
classickitchens.com
Address
1930 Deyerle Avenue , Harrisonburg, VA,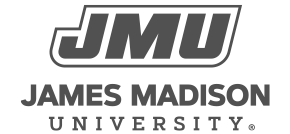 800 South Main Street
Harrisonburg, VA 22807
Contact Us