City of Harrisonburg - Bus Driver - Transit (Transit Bus Operator)
Position Information
Posted
Oct 21, 2021
Closes
Nov 30, 2021
Description

Requirements: 
UP TO $1,000.00 HIRING INCENTIVE AVAILABLE FOR NEW TRANSIT BUS OPERATORS*
Do you want a part-time job that has meaning and provides a service that directly impacts the local community? If so, consider applying to the City of Harrisonburg's Bus Driver - Transit (Transit Bus Operator) position! This position allows employees to utilize their driving and customer service skills to help ensure transit bus passengers arrive to their appropriate locations in a safe manner while receiving exceptional customer service.
Find out more and apply online on the City's website. EOE.
How to apply:
https://www.harrisonburgva.gov/employment
Salary
$15.35 - $15.85 / hour
Hours per week
Varies
Specific hours
Varies
Duration of position
Part-Time
Employer Information
Contact
Chase Martin
Phone
540-432-8920
Email
employment@harrisonburgva.gov
Website
https://www.harrisonburgva.gov/employment
Address
409 S. Main Street, Harrisonburg, VA, 22801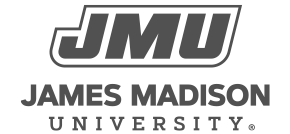 800 South Main Street
Harrisonburg, VA 22807
Contact Us