Position Information
Posted
Mar 9, 2020
Closes
May 1, 2020
Description

Duties:
We are seeking a nanny for our 1.5 hr identical twin girls. We are relocating to Harrisonburg and are living at the Hotel Madison for the next 3 months.We are seeking care during work hours 9-5. We are very flexible on the schedule and could work with your school schedule. We could do longer hours on a less days or a fewer hours for more days. Ideally up to 20 hours a week.
Requirements:
First Aid & CPR Certified. Experience in Babysitting
How to apply:
Salary
$15
Hours per week
up to 20
Specific hours
9-5 Work Days
Duration of position
Until we find day care, late Spring.
Employer Information
Contact
Kathryn Tuttle
Phone
914-625-5138
Email
kathryntuttle15@gmail.com
Address
S Main Street, Harrisonburg, VA,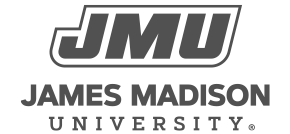 800 South Main Street
Harrisonburg, VA 22807
Contact Us