Milnes Family - Tutor/Learning Coach
Position Information
Posted
Mar 18, 2021
Closes
May 1, 2021
Description

Duties:
Afterschool tutor/coach to help bright, curious, funny 12yo boy with ADHD at Stuart Hall 2-3 times per week.
Primary responsibilities will include:
Fostering academic accountability and project management skills (effective time management, using his planner, dividing projects into daily tasks, reviewing and following up to make sure he's completed assignments per instructions)

Assistance with writing and note taking skills (all steps of expository writing; identifying the most important material and summarizing it, outlining)
Weekends are possible for one of the weekly sessions, but we prefer after school. Virtual or in-person.
Requirements:
Tutor will have at least some experience with ADHD pupils and middle-school age boys. References required.
How to apply:
Salary
Commensurate with experience
Hours per week
2-4
Duration of position
Through May
Employer Information
Contact
Erin Milnes
Phone
415.559.1157
Email
erin.milnes@comcast.net
Address
Huntington Place, Waynesboro, VA, 22980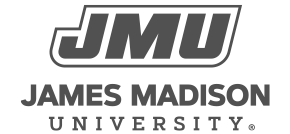 800 South Main Street
Harrisonburg, VA 22807
Contact Us