Kreuzer Family - Child Care
Position Information
Posted
Feb 13, 2020
Closes
Apr 1, 2020
Description

Duties:
Need child care (nanny) for intermittent times once or twice a month. May include overnight. Will include getting children to and from school, meals will be provided - no cooking necessary. Flexibility will be available for the employee even during work time. Children are 13 and 10 years old and fairly independent and self-sufficient.
Easy position - decent money- awesome kids!
Requirements:

Responsible, kind, and dependable... communication absolutely necessary with mom while she is away.
How to apply:
Phone Call
Salary
Negotiable
Hours per week
Will vary
Specific hours
Varied
Duration of position
Indefinitely as needed
Employer Information
Contact
Maria Kreuzer
Phone
407-232-0465
Email
mtkreuzer@gmail.com
Address
Callaway Circle, Rockingham, VA, 22801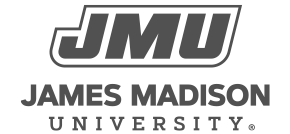 800 South Main Street
Harrisonburg, VA 22807
Contact Us