Jerlinski Family - Childcare
Position Information
Posted
Aug 4, 2020
Closes
Oct 1, 2020
Description

Duties:
We are looking for someone to provide childcare about 10-12 hours per week in our home. We have two girls, ages 7 and 4, and two dogs. Currently we are looking for someone to help out to or three days per week for 3-4 hours per day. We would expect this person to spend active and creative time with our girls and help with virtual learning activities. Our 7 year old will be in learning in English and Spanish for second grade curriculum.
Requirements:
-Background and experience with children
-Spanish language skills preferred
-Displays an understanding of personal social distancing and health precautions taking Covid-19 seriously and following all recommended safety measures.
How to apply:
Salary
$12/hr
Hours per week
10-12
Specific hours
flexible within M-F 9-4
Duration of position
Fall 2020, possibly spring 2021
Employer Information
Contact
Chloe Jerlinski
Phone
540-908-7533
Email
chloejerlinski@gmail.com
Address
Wyndham Woods, Harrisonburg, VA,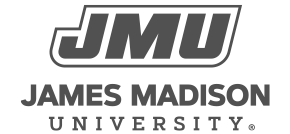 800 South Main Street
Harrisonburg, VA 22807
Contact Us