Goldberg Family - Childcare
Position Information
Posted
Aug 17, 2021
Closes
Nov 1, 2021
Description

Duties:
We are looking for someone to meet our children (ages 10 and 8) off the bus 3 days a week. We would like this person to provide homework help as well as general supervision. We are also looking for someone who is available occassionally on a weekend night or as needs arise.
Requirements: 
Someone who likes being around children and is comfortable with homework help (third and fifth grade). No pet allergies (we have a cat and a dog). License and transportation required. References would be beneficial.
How to apply:
call, email or text
Salary
$15/hour
Hours per week
about 6-9 hours a week
Specific hours
3 days a week from 3:00-5:00 (roughly)
Duration of position
The 2021-22 school year.
Employer Information
Contact
Roni Goldberg
Phone
347-886-7948
Email
ronigoldberg@ymail.com
Address
Baybrook Drive, Harrisonburg, VA, 22801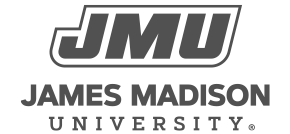 800 South Main Street
Harrisonburg, VA 22807
Contact Us