Friedman Family - Babysitter
Position Information
Posted
Aug 3, 2021
Closes
Sep 30, 2021
Description

Duties:
We are seeking a reliable babysitter to provide care for our 6 year old twin boys during the week (M-F) . The hours would be approximately 3:00pm – 6pm. The boys will be dropped off via school bus at the house and the babysitter would stay until one parent returns home from work, so the end times can be slightly flexible. Duties would include playing, feeding, and caring for the children as well as doing some light tidying of toys and food prep for snacks. The boys are active and energetic!
Requirements: 
Reliable transportation a must, CPR trained preferred, previous childcare experience a plus.
How to apply:
Salary
$12/hr
Hours per week
10-15
Specific hours
3-6pm
Duration of position
Until winter break (mid-December), possibly Spring semester if schedules match.
Employer Information
Contact
Ellen Friedman
Phone
417-429-7808
Email
ellenfred1429@yahoo.com
Address
833 Mount Olivet Church Road, Elkton, VA, 22827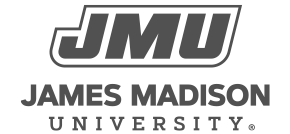 800 South Main Street
Harrisonburg, VA 22807
Contact Us