Excel Nursing - CNA's and LPN's
Position Information
Posted
Jun 22, 2021
Closes
Aug 1, 2021
Description

Duties:
We have so many opportunities for you! We are looking for CNAs/LPNS in Harrisburg, VA and surrounding areas!
HELLO TO ALL OUR NURSES AND CNAS! We hope that you are having a great spring season. We all know this has been a challenging year. With that being said we have some great things coming up in 2021! We are a Per Diem/PRN Nursing Agency. This work should be work that you can pick up on a daily basis. We do not do any travel work. WE WORK WITH YOUR SCHEDULE!
1. React Bonus
2. Referral Bonus
3. Sign-On Bonus
4. Perfect Attendance
PLEASE CALL US IF YOU HAVE ANY QUESTIONS OR NEED MORE INFO! PLEASE ALSO CALL IN IF YOU ARE WANTING TO START YOUR APPLICATION ONLINE!
Requirements:

Licenses, TB skin test
How to apply:
Email
Salary
CNA's 18.00 and up, LPN's 31.00 and up
Hours per week
Part-Time
Specific hours
Any
Duration of position
Continuing
Employer Information
Contact
Brenda
Phone
1-800-883-9235 ext 1
Email
Info@excelnursing.com
Website
www.excelnursing.com
Address
, Harrisonburg, VA,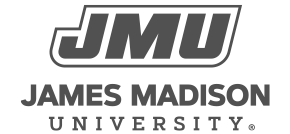 800 South Main Street
Harrisonburg, VA 22807
Contact Us