Elkton United Methodist Church - Pianist
Position Information
Posted
Sep 6, 2021
Closes
Nov 1, 2021
Description

Duties:
EUMC seeks a skilled pianist and passionate about leading worship to join the music ministry team.
Requirements: 
The pianist/accompanist will play piano for congregational hymns and accompany the Chancel Choir during Sunday church services, as well as accompany the Choir for evening rehearsals (when is session). Provides accompaniment as needed for Christmas Eve, Holy Week, Easter and other special services. Opportunities for extra earnings when providing accompaniment for funerals, memorial services and weddings if available.
Applicants should have experience in choral accompaniment and also be capable of playing contemporary Christian music.
How to apply:
Salary
Compensation is commensurate with experience and negotiated at time of hiring.
Hours per week
2-3 hours/week, with some flexibility
Specific hours
9:45 A.M. - 11:00 A.M.
Duration of position
To be determined
Employer Information
Contact
Patty Life
Phone
540-820-1808
Email
Lifemc@comcast.net
Address
205 Warren Street, Elkton, VA, 22827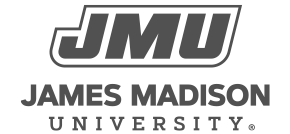 800 South Main Street
Harrisonburg, VA 22807
Contact Us