Driver Family - Personal Caregiver
Position Information
Posted
May 7, 2021
Closes
Jul 1, 2021
Description

Duties:
Provide care for an elderly woman with advanced vascular dementia and anxiety disorder. She requires someone who is very patient, warm, and affectionate. She lives in a long term nursing facility and therefore her caregivers mostly provide companionship, engagement, and some light personal care. This care includes helping with her meals and some activities of daily living (brushing her hair, washing her face, putting lotion on, etc).
You may also contact the primary caregiver for additional information: Taylor Metzler (5403839155)
Requirements:
Proof of full COVID-19 vaccination. Experience working with the elderly and with dementia is strongly preferred.
How to apply:
Salary
$16 hour
Hours per week
Not set; we need weekend help (specifically Saturday, May 22nd) and help when her main caregiver goes on vacation in June (June 5-12 and June 19-26).
Specific hours
10 am - 7 pm
Employer Information
Contact
Becky Driver
Phone
540-908-8803
Email
beckydriver@gmail.com
Address
302 North 2nd St, Bridgewater, VA,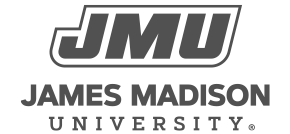 800 South Main Street
Harrisonburg, VA 22807
Contact Us