Dollar Tree - PT Associate
Position Information
Posted
Apr 21, 2021
Closes
Jun 1, 2021
Description

Duties:
Running registers, customer service, processing freight, handling money
We are looking for people with a good work ethic who want to make a difference serving their local community by providing the community with much needed products at a cheaper price. We are looking for people who are service oriented and want to make an impact in peoples lives daily and who are driven to succeed.
Requirements:

Must be at least 18 years old, good math skills for making proper change, own reliable transportation, hard working and customer focused.
How to Apply:
Dollartree.com / job opportunities
Salary
$8.00 and up based upon experience
Hours per week
Very flexible. will work with school schedules averages between 15 and 25 hours but more are available
Specific hours
We operate from 7am to 9 pm. shifts generally run 5 hours at a time and we have hours available mornings, afternoons and night.
Duration of position
Ongoing
Employer Information
Contact
Robert Snively
Phone
540-282-6230
Email
dollartree.com
Address
2188 John Wayland Hwy, Harrisonburg, VA,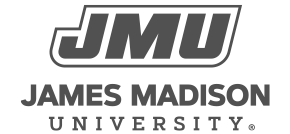 800 South Main Street
Harrisonburg, VA 22807
Contact Us