Curtis Family - Babysitter
Position Information
Posted
Sep 24, 2021
Closes
Nov 1, 2021
Description

Duties:
We are looking for someone who is available for part-time babysitting work for 10-15 hours per week Tuesdays and Thursdays from 5:30pm-9:30pm and Wednesdays from 2:30pm-6:30pm, as well as a few weekend evenings. The children are 9 and 11, and both very well behaved. You will be babysitting at our home in Harrisonburg, minutes away from campus. We live on a cul-de-sac and have approximately .5 acre yard for the children to play in, as well as many other kids on the street who are all around the same age.
Requirements: 
Must be able to provide your own transportation to and from our home

No criminal background

Experience preferred
How to apply:
Salary
$15/hour
Hours per week
10-15 Hours Per Week
Specific hours
Tuesdays and Thursdays: 5:30pm-9:30pm, Wednesdays: 2:30pm-6:30pm
Duration of position
Through the end of the JMU academic semester.
Employer Information
Contact
Ramond Curtis
Phone
(479)721-8791
Email
rhc2140@columbia.edu
Address
Tamela Ct., Harrisonburg, VA,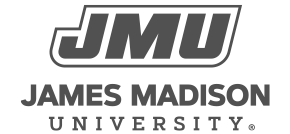 800 South Main Street
Harrisonburg, VA 22807
Contact Us