Crusher Run Farm - Tree Planter, Groundsman, Nursery Caretaker
Position Information
Posted
Mar 31, 2021
Closes
Jun 1, 2021
Description

Duties:
Working outdoors. Plant tree seedlings, clear grass away from trunk of young trees, stake trees, kill tree pests, Odd Jobs on Farm
Planting trees to prevent erosion and protect the bay through government program. Working with professional naturalist and conservationist during planting season. General maintenance during the summer months. Background on field biology, environmental science, conservation or entomology helpful.
Requirements:
Love of being in nature, ability to work alone or in groups, interest in natural world.
How to apply:
Salary
$15 / hour
Hours per week
8-15
Specific hours
Flexible. April- afternoons on weekends
Duration of position
Spring, summer, fall
Employer Information
Contact
Dolly Frazier
Phone
540 234 8883
Email
dollyfrazier@comcast.net
Address
8643 Mill Creek Church Road, Port Republic , VA,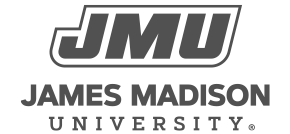 800 South Main Street
Harrisonburg, VA 22807
Contact Us