Clover Hill United Methodist Church - Pianist
Position Information
Posted
Aug 26, 2021
Closes
Nov 1, 2021
Description

Duties:
Clover Hill United Methodist Church is a friendly rural church seeking a pianist to join our music ministry. This is a very part-time paid position. Specific duties include: providing accompaniment for congregational singing and choir during weekly worship services (10:30am Sundays -services last around an hour). When choir is in session this would also include an hour each week for rehearsal with the choir. For more details or to apply email: sarahbailey@vaumc.org.
Requirements: 
Someone familiar with traditional hymns and/or able to read music preferred.
How to apply:
Salary
starting at 75$ per week
Hours per week
1-3 hours per week average
Specific hours
Must be available Sundays 10:15am-11:30am for worship services. When choir is in session, an additional 1 hour on a weeknight evening for choir rehearsal (can work with your schedule to find best time).
Employer Information
Contact
Sarah Bailey
Phone
540-209-7409
Email
sarahbailey@vaumc.org
Website
https://www.cloverhillumc.org/
Address
3457 Fulton School Road, Dayton, VA, 22821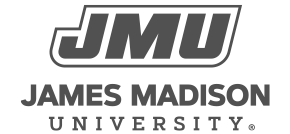 800 South Main Street
Harrisonburg, VA 22807
Contact Us