CareFree Home Health and Companions, Inc. - Home Health Aide
Position Information
Posted
Jun 10, 2021
Closes
Aug 1, 2021
Description

Duties:
Provide care to the elderly and disabled in the comfort of their own homes. The care provided would include personal care (bathing, dressing, toileting), meal preparations, light housekeeping and companionship.
Requirements:

Requirements for employment include maintaining a valid driver's license, personal vehicle, and being available to work every other weekend.
How to apply:
Email, Phone, Mail or Fax
Salary
$10 - $13 an hour
Hours per week
Flexible hours available all shifts
Specific hours
Will coordinate work hours around school schedule.
Employer Information
Contact
Connie Whetzel
Phone
(540) 434-9898
Email
CareFree@shentel.net
Fax
(540) 434-9200
Website
www.carefreehomehealth.com
Address
460 Hidden Creek Lane, Harrisonburg, VA, 22801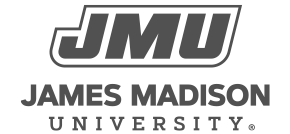 800 South Main Street
Harrisonburg, VA 22807
Contact Us