Butt/White Family - House and Yard Help
Position Information
Posted
Apr 30, 2021
Closes
Jul 1, 2021
Description

Duties:
College or grad student needed to do weekly house and yard work. References imperative.
Requirements: 
Must be experienced with yard work, including: weeding, mowing, potting, hauling limbs, sweeping, planting. Must be experienced with housework, including: cleaning, vacuuming, dusting, bathrooms, emptying cat boxes, washing kitchen floors, cleaning out cabinets, etc. Starting immediately, more time will be needed in the yard. Experience working on a farm a plus.
How to apply:
Salary
$12/hr
Hours per week
10-12
Specific hours
Preferably mornings, but can do afternoons for house. Evenings are ok for yard.
Duration of position
Through the summer but can go through the whole year
Employer Information
Contact
Julia White
Email
yamsjulia@gmail.com
Address
Sunrise Ave, Harrisonburg, VA,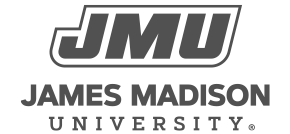 800 South Main Street
Harrisonburg, VA 22807
Contact Us