Office of Sponsored Programs Administration & Accounting
Notice:
Regular Business Hours: Monday - Friday, 8:00 - 5:00pm
From May 9, 2016 - Aug. 19, 2016, the Office of Sponsored Programs will be following JMU's Summer Schedule: Monday - Thursday, 8:00am - 5:00pm, and Friday, 8:00am - 12noon
Director's Notes
Reminder from Sponsored Programs Accounting
All PARs and ATVs related to Spring 2016 must be processed immediately to be included in the Spring Effort Certification cycle. 
Request for Survey Input on Data Generation at JMU
Please participate in "Survey Research Needs and Activities at JMU: Data Edition." Your response will help the institution better understand the information landscape at JMU: how much data is being created and what types and formats, and how faculty are managing them. Data includes, but is not limited to: audio, image, video, and numeric files and as such, this survey applies to all Colleges on campus. Results from this research survey will contribute to our efforts to build better support and services for research data stewardship on campus. 
This survey covers topics including funding agency and publisher mandates regarding data, perceptions of data ownership, funding support and services for research data management, and current research practices. These topics are relevant to all researchers at JMU, and your participation may benefit you and the wider JMU research community by enabling informed, targeted expansion of services to meet current needs. 
Take the survey here: http://jmu.co1.qualtrics.com/SE/?SID=SV_dol7YDy9VL4WAXX 
Featured Funding Opportunities
Institute of Education Sciences (IES) has Massive Deadline for Research and Research Training Grant Programs, August 4th
Important Dates and Deadlines:
Education Research Grants (84.305A)
Special Education Research Grants (84.324A)
Research Training Programs in the Education Sciences (84.305B)
Research Training Programs in Special Education (84.324B)
Statistical and Research Methodology in Education (84.305D)
Partnerships and Collaborations Focused on Problems of Practice or Policy (84.305H)
Low-Cost, Short-Duration Evaluation of Education Interventions (84.305L)
Low-Cost, Short-Duration Evaluation of Special Education Interventions(84.324L)
Research Networks Focused on Critical Problems of Education Policy and Practice (84.305N)
Note:
Letter of Intent is Due: May 5 or 19, 2016
FAQ: May I submit an application if I did not submit a Letter of Intent? Yes, but the Institute strongly encourages you to submit one. If you miss the deadline for submitting a Letter of Intent, contact the appropriate Program Officer. 
Possible Start Dates: July 1, 2017 to September 1, 2017
NIH Update
NIH Guidance: Rigor and Reproducibility in Grant Applications
Updates to application instructions and review language intended to enhance reproducibility through rigor and transparency have been implemented for research grants and mentored career development awards. 
A helpful one-page info-graphic is available here
Key Take Away:
Effective 5/25/2016 there is a new one page "Additional Attachment" required, the Authentication of Key Biological and/or Chemical Resources, that collects the following information:
Briefly describe methods to ensure the identity and validity of key biological and/or chemical resources used in the proposed studies. 
Key biological and/or chemical resources may or may not be generated with NIH funds and: 
may differ from laboratory or over time;
may have qualities and/or qualifications that could influence the research data; and 
are integral to the proposed research. These include, but are not limited to, cell lines, specialty chemicals, antibodies, and other biologics
*Standard laboratory reagents that are not expected to vary do not need to be included in the plan. Examples are buffers and other common biologicals or chemicals. 
The authentication plan should be included as an additional attachment (not as part of the research strategy), and it should state, in one page or less, how you will authenticate key resources, including the frequency, as needed for your proposed research. The resources that require authentication will vary depending on the reagent/resource and the experimental context in which it will be used. You do not need to provide authentication data itself in this one page attachment. Note: Reviewers will be asked to assess the adequacy of the plans you propose for authenticating key resources. 
If you do not propose the use of key biological and/or chemical resources, then a plan for authentication does not need to be included. 
Additional resources: 
NSF Updates
 Change/New Guidance: Results from Prior NSF Support Section of the Narrative
NSF's new Grant Proposal Guide, effective January 2016, has updated language regarding the results from prior NSF Support section of the Narrative. Specifically, the results from the prior NSF Support section of the Project Description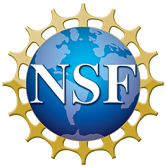 requests information on proposals that have received NSF funding with a start date in the past five years. If the PI would like to add information about an award that is outside of this time period, they must obtain approval to do so from a cognizant NSF Program Officer prior to submission of the proposal. 
FY 2015 Stats 
The number of new awards increased in FY 2015 by 9.4% (1,035), to 12,016. This total also represents an increase of 7.8% over the average annual number of awards (11,142) from FY 2011 through FY 2014. Sadly a major contributor to this trend is the 8.9% reduction in FY 2015 in the average annual award size. For full article: FY2015 Performance and Financial Highlights of the Agency
Pilot Program - Elimination of Grant Proposal Deadline a Possibility
In recent years, the National Science Foundation (NSF) has struggled with the logistics of evaluating a rising number of grant proposals. Annual or semiannual grant deadlines result in enormous spikes in submissions, which in turn cause logistical problems for the program managers who must organize merit review panels. Under a pilot program one section of the agency has found a potentially powerful new tool to flatten the spikes and cut the number of proposals: It can simply eliminate deadlines in favor of an anytime submission. 
Preliminary results from a pilot program that got rid of grant proposal deadlines in favor of an anytime submission revealed that across four grant programs, proposals dropped by 59% after deadlines were eliminated, thus easing the strain on the merit review system.
One program director notes that there have been no effects on the demographics of who is applying, such as the age of the principal investigator or the type of university they are applying from. Because of a lag in funding decisions, the NSF hasn't yet measured the expected rise in success rates. 
One reviewer comments that when he sits on merit review panels, he finds that he can usually reject half of the proposals right away as being hasty or ill-considered. "My hope is that this has taken off the bottom 50%," he says. "Those are the ones you read and say, 'Did they have their heart in this?'" 
Read the full article here
The James Madison Admin Complexes Welcomed a New Duck Family this Spring!