Office of Sponsored Programs Administration & Accounting
Notice:
Business Hours: Monday - Friday, 8:00 - 5:00pm
Updates from the Director
February has been a month of change for Sponsored Programs Administration & Accounting. We'd like to inform our faculty and staff that John Hulvey has recently transitioned to the position of Director of Sponsored Programs Accounting and is also assuming duties in the Office of Academic Resources. John will continue to support issues related to fiscal management of grants and contracts.  As a result, Tamara Hatch is stepping into the role of Interim Director of the Office of Sponsored Programs – Pre-Award and is tasked with duties related to proposal development, submission, and non-fiscal post-award management.  Hopefully you will notice little change in the way you interact with our offices but we wanted to alert you of the transition.  Our teams look forward to offering continuity of service whether you are applying for external support or managing existing awards. 
Featured Funding Opportunity
National Institutes of Health AREA Grant (R15)
It's not too soon to begin thinking about putting together your Academic Research Enhancement Award (AREA) grant for the June cycle. The R15 deadline occurs three times per year: Feb 25/Jun 25/Oct 25.  Current announcement: PA-13-313.
AREA grants have provided a great niche for JMU faculty over the years. To date we have won 10 R15 awards. The beauty of this funding mechanism is that we are not competing against research-intensive institutions or investigators but a contracted pool of peer institutions who are building their research portfolios and wish to expose students to research.
Funding: direct costs are limited to $300,000 over a project period of 3 years.
Explore the NIH AREA grants web page including success rates which tend to be higher than NIH-wide funding success rates.
Review a funded R15 (https://www.niaid.nih.gov/researchfunding/grant/pages/appsamples.aspx) NIH AREA grant from the National Institute of Allergy and Infectious Diseases.
Please contact us early if you wish to pursue an AREA grant. We may be able to put you together with internal expertise and resources to strengthen your proposal.

Timely Topics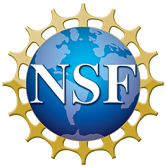 NSF Update 
NSF Rolls out New Proposal and Award Policies and Procedures Guide (PAPPG)-NSF 16-01 
Effective January 25, NSF 16-01 went into effect. Please be certain to use the new NSF biographical sketch template. PI's are responsible for conforming exactly to the NSF formatting requirements. The new format for the biosketch is downloadable from our site under Forms, Tools, and Resources: https://www.jmu.edu/sponsoredprograms/forms-tools-resources/index.shtml

Updates to NIH Application Forms and Instructions:
NIH implemented a subset of policy changes to the existing SF424 (R&R) Application Guide for NIH and Other PHS agencies forms-C  on 11/25/15. This implementation included additional clarification regarding salaries of administrative and clerical personnel. Inclusion of such costs may be appropriate if all of the following conditions are met: 
Administrative or clerical services are integral to a project or activity;
Individuals involved can be specifically identified with the project or activity;
Such costs are explicitly included in the budget or have prior written approval of the Federal awarding agency; and
The costs are not also recovered as indirect costs. 
Requests for direct charging or Secretarial/Clerical Personnel (i.e., administrative and clerical staff) must be appropriately justified in the Budget Justification. 
For due dates of May 25, 2016 and beyond, NIH will require the use of new application forms (FORMS-D). The new forms and instructions will be available by 3/25/2016. All active Funding Opportunity Announcements (FOA) will be reissued or updated to include "FORMS-D" forms at least 60 days prior to the first due date on or after May 25, 2016. For additional information regarding these updates, please see notice number NOT-OD-16-004. 
Compliance Corner
The Office of Research Integrity (ORI) will be hosting a Meet and Greet for all current faculty animal researchers to meet with colleagues working in other vivariums on campus. This could be a chance to share ideas and potentially collaborate.
When: Friday, April 1st  
Where: ISAT 259 (nTelos Room)
Time: 11:00 A.M.-1:00 P.M.
ORI is reviewing Program Evaluation Survey responses and greatly appreciates the feedback received and would like to address the concerns that were raised such as the following:
Differences between the Office of Research Integrity and the Office of Sponsored Programs
IACUC process improvements based on faculty input (i.e., forms)
IACUC redundancy
Number of IACUC members  (i.e., serving in multiple roles, etc.) & questions about members' experience
Rules and regulations
Pizza and beverages will be provided. Please respond via email whether or not you will attend to assess how much food to order. 
We very much look forward to this opportunity to bring the JMU animal researchers together. If you have any questions, please do not hesitate to contact ORI at researchintegrity@jmu.edu or x8-7025.